Our History
The Royal Antediluvian Order of Buffaloes was founded nearly 200 years ago in August 1822, at the Harp Inn on Great Russell Street, opposite Drury Lane Theatre. Our founders were an "eccentric" young artist named Joseph Lisle and a comedian by the name of W. Sinnett, to perpetuate — according to their ideas upon the subject — "that hitherto neglected ballad of We'll Chase The Buffalo."
They, along with other theatre hands and technicians, formed the first Buffalo Lodge. As members toured the country with various shows, Lodges were opened in other towns.
During the 19th century the Order spread throughout the British Commonwealth. Lodges now exist in Britain, Northern Ireland, Canada, Australia, New Zealand, South Africa, Middle East, India, Africa, Gibraltar and Cyprus.
In April 1866 a Grand Lodge (later known as the Grand Lodge of England) was formed to control the Order, to set laws, to establish procedures and manage administration.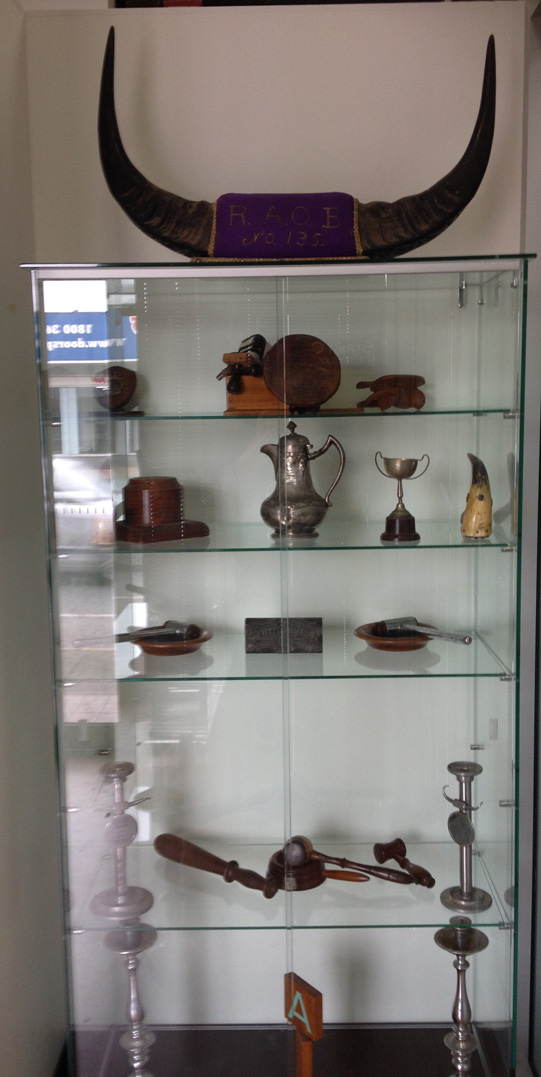 Orphanages and Battlefield Ambulances
In May 1888 the Buffaloes held the first Convention of the Lodges, and Buffaloism was becoming thoroughly respectable. Before the end of the century, work was in hand to raise funds for an orphanage. The foundation stone was laid on October 3 1903, and the building was opened on May 30th, 1904. Over the course of the next 40 years or so, the whole orphanage question was a matter of bitter political dispute, and the Order finally got out of the orphanage business in 1945.
The First World War led to temporary or even permanent closure of many Lodges due to the enlistment of members. The Buffs supported the war effort through supplying ambulances to bring wounded soldiers back from the front lines. Initially six motorised ambulances were purchased, and sent with each one manned by 'Volunteer Buffs'. More followed and, on their return after the war, the ambulances formed the first ambulance service in England.
In 1926, Lord Alston succeeded in persuading the Order to purchase Grove House, Harrogate, for use as an orphanage to which every active member contributed a ha'penny (half of one old penny). When the orphanage was no longer a requirement after the state took over responsibility for orphans, the Order began a new charity fund which is still in place today.
During the Second World War, the Order offered Grove House for use as a military hospital.
In 1949, an international convention in Glasgow reported over 1000 attendees from around 4000 lodges, and was held to celebrate 130 years of the Order. Sir Andrew Murray, the Lord Provost, addressed the conference.
We began in hard times, long before the Welfare State when a man and his family could starve for the want of a few shillings. Today, the members of the Order collectively may part with more than a million pounds in a year for good causes.